Dj Dysfunkshunal Ft Fatty_K & Bringhim at CLUB MTV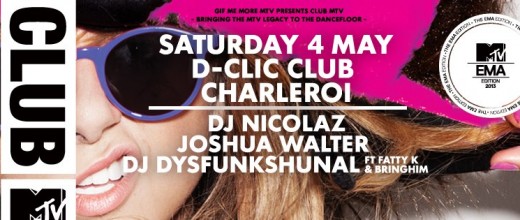 When there's a CLUB MTV you know that the Man vs Machine crew (Dj Dysfunkshunal, Fatty_K & Bringhim) will be performing there. This time it's is at D-Clic Club in Charleroi for a special CLUB MTV EMA Edition.
We will be performing a special showcase with some oldskool to newskool tunes and some live beatboxing.
Click the link below to watch our performance for CLUB MTV at Club Le You in Brussels.